"Very effective and super easy to use. Been using Noah for more than a year now and also more than a year I have less oil and pimples!"
- Jaydie M., Verified Customer
PLANT STEM CELL EXTRACT (KOREAN PEA PODS): Sourced from Korea, this extract revitalizes the scalp and activates the hair stem cell follicles to increase cell proliferation and boosts hair growth.
PHILIPPINE GUGO: It's a natural ingredient discovered by the ancestors and proven by science to promote healthy hair and scalp and is abundant in the Philippines.
ALOE VERA: It contains enzymes that directly promote healthy hair growth. It eradicates dead skin cells that could be clogging the hair follicle, not allowing the proper penetration of nutrients.
Why use Noah Anti-Hairloss Shampoo?
Boosts hair growth

Strengthens hair

Revitalizes root tips

Packed with Aloe Vera, Philippine Gugo and Korean Peapod
PHP 375.25
Regular price
PHP 395.00
Sale price
Unit price
per
(You save 5%)
deliver in 3-8 business days
SECURELY CHECKOUT WITH :
View full details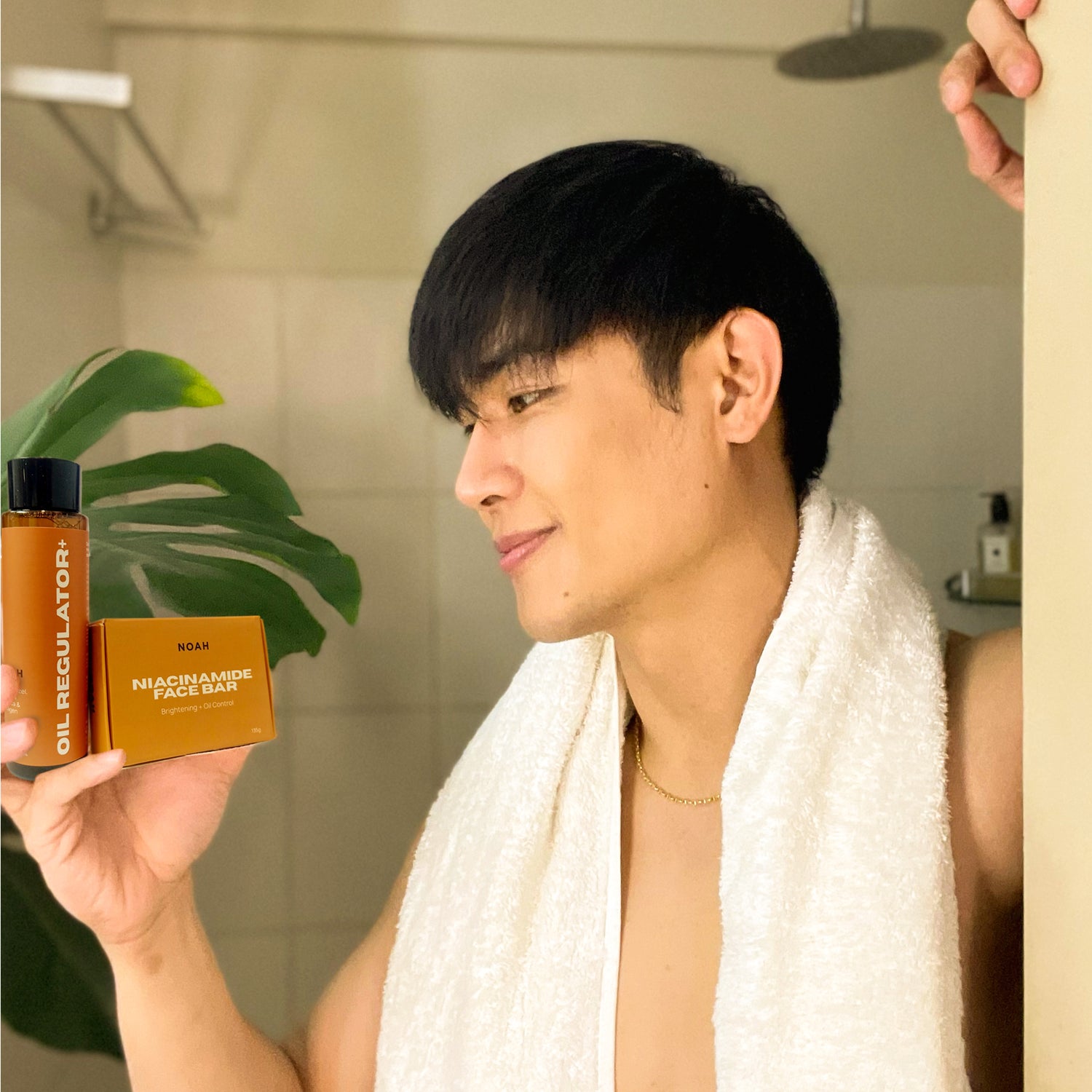 AWARD-WINNING SKINCARE.THREE-MINUTE ROUTINE.
Wash with the Noah Niacinamide Face Bar. Swipe that excess oil and dead skin with the Noah Oil Regulator Toner. Repair with the Noah Glow Boost Serum to reveal glowing skin day by day. That simple. Use morning and night, that's how easy your skincare routine is fixed with the Noah Skin Starter Pack.

Imagine waking up beaming with more confidence everyday and a face less oily and dull as you approach the day. That's how Noah can transform your day from dull to C-O-N-F-I-D-E-N-T. You can live your life with less fear, more YOU just because you're no longer holding back with great skin.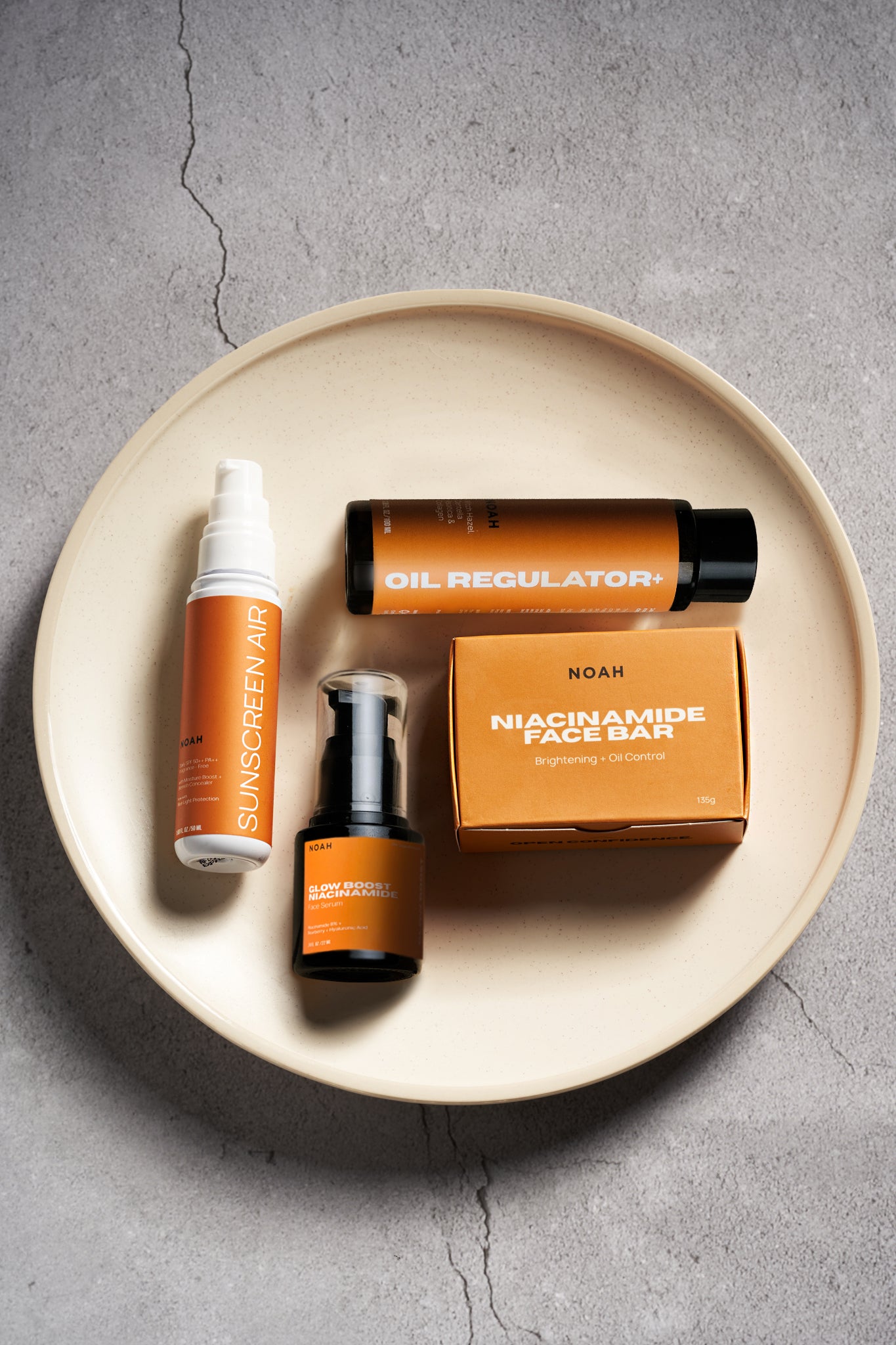 What sets us apart?
✔ Innovative and award-winning products
✔ 95% of our reviews are 5-star ratings on products and customers service
✔ Noah is changing the game in men's care. More heart. More real-life solutions.
One formula that makes all the difference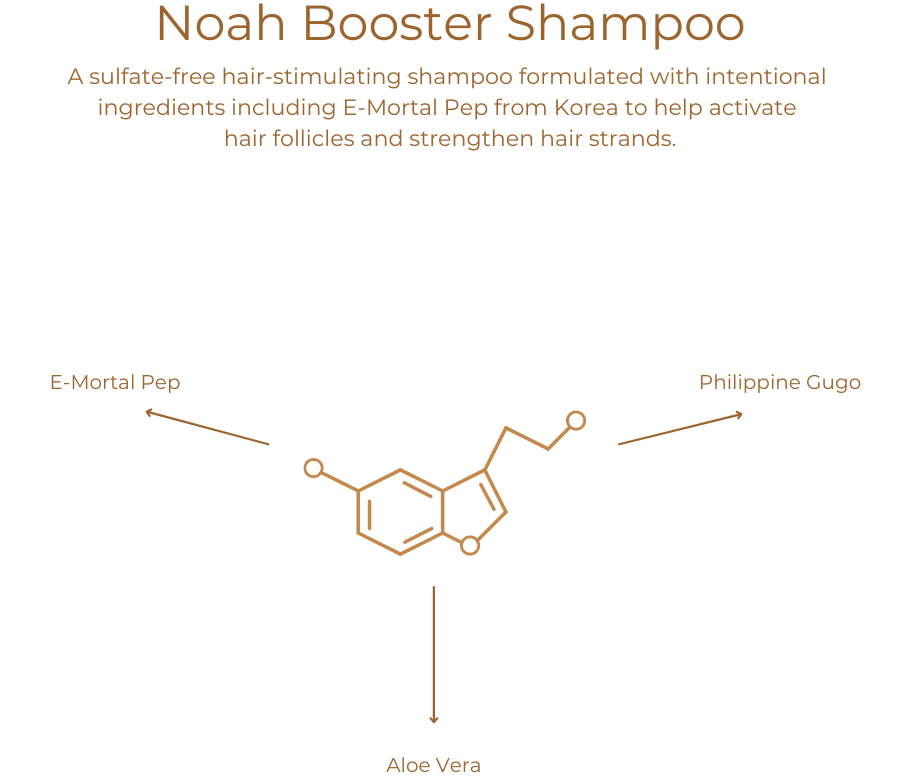 Real Customers, Real Results
How to use it
Step 1

Use Noah Niacinamide Bar every morning and evening. Wash face for 30 sec. With gentle strokes. Pat with a clean towel.

Step 2

Use Noah Oil Regulator every morning and evening after washing it. Use cotton pad or your fingers, gently pat on skin.

Step 3

Put at least two (2) drops of Noah Glow Boost on the face and spread thinly on the skin.
Know more about Noah Solutions
See what our customers are telling about us...
Sa totoo nga lang, flattered ako kasi sng dami ngang nakakapansin na nagbobloom nga daw ako. Hahahahaha. Though my goal is to have a healthy skin. Ngayon lang din talaga ako nagkaroon ng skincare routine.

Adrian David B.

"Hello po. Just want to say subrang effective po ng Noah Niacinamide facebar. Dalawang linggo ko pa lang nagagamit pero nakita ko na agad ang effect. I notice that my dark spots are starting to fade at di na ko tinubuan ulit ng pimples after I start using this soap. As of now I can say na ang soap na ito ang pinakamagandang soap na nagamit ko."

Aldjoe D.G.

"Thanks Noah for my clearer skin and it makes me more confident because of my skin. Used the starter pack for 2 months and the change was so apparent!"

Lord John S.

"After 1 month and a half of using the Noah niacinamide face bar. This Noah product help me become more confident."

Datu Jomar S.
GOT QUESTIONS?
1) Noah Niacinamide Face Wash
2) Noah Oil Regulator Toner
3) and the Noah Glow Boost Serum, your 3-minute routine for less.
This skincare strategy is your best solution to more glowing skin less the guesswork. See less acne and pimples in just a few days, and more glowing skin in a matter of weeks.

Like any skincare strategy, it's important to stay consistent to see more predictable results. Second, should there be cases of purging, do contact the Customer Service so we can help you. Third, use Sunscreen if you go outside to protect your skin from UVA and UVB rays. We also suggest to improve diet, reduce consumption of dairy and improve hydration everyday.

Absolutely! Noah Solutions is FDA-registered with corresponding LTOs and all of our products are FDA-notified.

When it comes to oil and acne, you can see improvements in just days. For improved skin texture and more glowing skin, you can see best results in 3-4 weeks.
Effectiveness: I've been using this shampoo since late 2020 and it never disappoints.
Fragrance: It has a similar smell with eucalyptus. I like it very much.
Texture: Liquidy but foamy
Overall, this is the only brand I would consider best for my hair condition.
Effectiveness: I can say na natural ang contents ng shampoo.
Fragrance: Subtle lang. Hindi over. Simple scent pero gustong-gusto ko.
Texture: Malambot sa buhok.
Effectiveness: Product very effective
Fragrance: Pleasant Smell
Item is very well packed with bubble wraps and well secured with no leaked. I've been using this for quite some time and its very effective. Will definitely order again. Thank you Noah
Effectiveness: 100%
My husband been using this for almost e yrs na. Manipis kasi hair niya before. Ngayon po maganda na hair na na shiny. Ang taga nawala neto buti nlang nk apag stock aq ng old packaging before bumalik eto na iba lang ung brand name but same padin ung lamian. Thank seller for immediate shipment. 😊❤️
Effectiveness: So Far I notice a certain boost on the sides of my hair, i hope to see more on the long run.
Fragrance: mild
Texture: creamy than foamy, good!